Weekly Radar #265 - Cash, the Future of Vouchers and the Product or Partner Future for 3D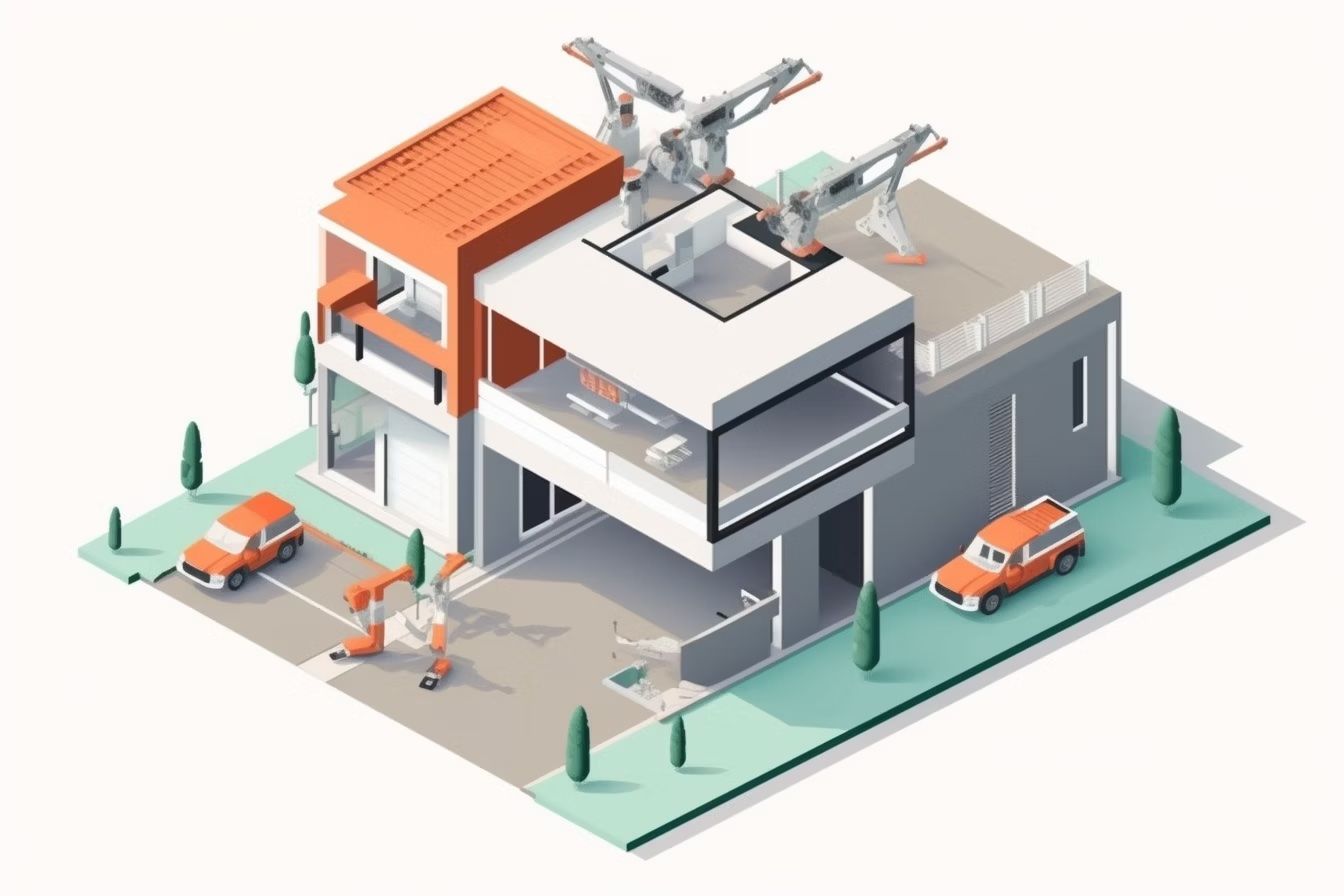 This Week's Radar Snapshot:
Housing Choice Vouchers are being replaced with Cash under a new HUD pilot program
How a recent funding round for Mighty Buildings indicates that 3D home printing can mean much more for developers
Editor's Corner:
By: Drew Meyers
Blueprint has come and gone. What a week it was. Huge congrats to Vik Venkatraman and the team for putting together an amazing gathering of proptech executives across residential, construction, and the Built World.
Pictured: Bryan Copley with Brad Hargreaves
The 2nd GEM Diamond Community Dinner was a huge success, 40+ shared amazing food and conversation. Thank you again to Robert Hahn for co-hosting, and all those who attended. If you want to ensure a seat for next year, seats are being pre-sold already for GEM Diamond Members Only. Apply for GEM Diamond membership here.
Pictured: Kerri Davis, Daniel Butbul, Shane Ettestad, David Bluhm, Tomas Garcia, Jason Hardy, and Bryan Copley (lots more of faces in the background).
And the PTAG-GEM happy hour was our largest to date, with 200+ stopping by. (photo below).
This week, I'm back on a plane to NYC for CREtech. Looking forward to seeing many of you there at the PTAG-GEM happy hour (9 minute walk from the Javits Center).
---
AFFORDABILITY
Cash- The Future of Vouchers
BY: Terra Miezwa
HUD announced it is teaming up with philanthropists on a pilot program offering cash assistance in place of Housing Choice Vouchers (formerly known as Section 8). Unlike the universal basic income trials happening across the U.S., the pilot program explicitly  requires the money be spent on rent. This alternative program being offered to households on voucher waitlists should reduce existing bureaucratic obstacles and administrative burden, demonstrating the advancements possible with public-private partnerships. Proposed to last at least four years across multiple cities (both urban and suburban), the plan will partner with researchers to collect data that can drive future policy. If successful, this could change the way HUD offers assistance over the next decade.