Banking Real Estate in the Clouds (Newsletter #242)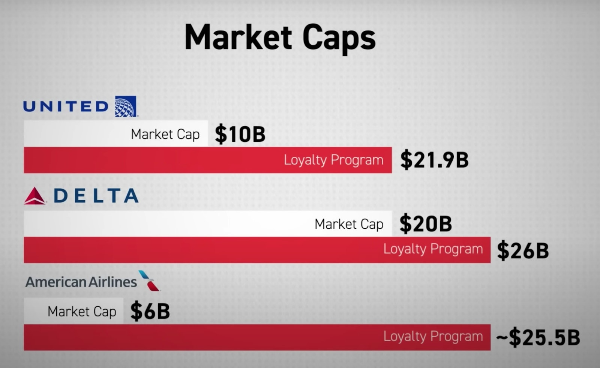 The benefits of customer loyalty are well documented. It doesn't take a rocket scientist to figure out that people like earning something for their time, effort, and attention.
A full 37% of consumers "are willing to pay a fee for access to enhanced loyalty program benefits," according to 2018 research from Bond. That number jumps to 47% for Gen Z, 46% for Millennials, 44% for households with children, and a whopping 69% for early technology adopters.
Loyalty is not widely distributed though, with 54% of customers only loyal to 1 to 5 brands.
Of course, real estate practitioners are among those in dire need of customer loyalty. Handing over keys to a buyer is far from the end of the relationship. Or, at least, it should be. Everyone jumps to gaining loyalty through regular contact, closing gifts, and recommended contractors. But, what if another way is more likely to succeed? One that involves looking through the clouds.
TAKING FLIGHT
Profit margins for brokerages are abysmal in most cases—without ancillary services, losses would accumulate in a hurry.
A similarly unprofitable industry roams the skies. Over the past several decades, airlines have iterated into a form of financial services. The following sixteen minute video by Wendover Productions details how airlines have quietly become banks since the creation of the first frequent flyer program in 1981:
United's loyalty program is valued at $21.9 billion, American's is in the $19.5 to $31 billion range, and Delta's rings in at $26 billion. The real head turner is that those valuations surpass the valuations for the actual airline companies in all three cases. The airlines, which own their loyalty programs, are loss leaders by a wide margin.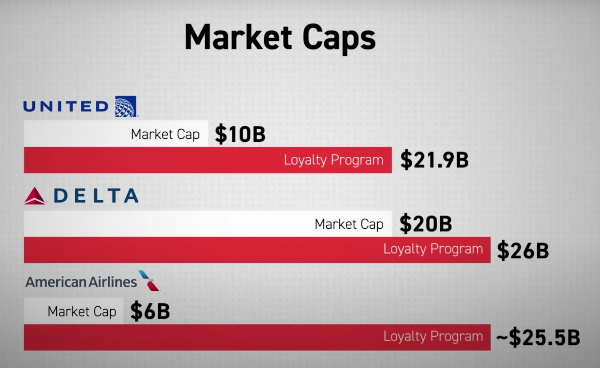 The Wendover video lays out a compelling case that airlines aren't transportation companies as they appear on the surface, but rather they're effectively operating as banks. It sure pays to be loyal.
TURBULENCE AHEAD
What if you built a brokerage into a bank the same way airlines iterated over the years?
Moving companies and credit unions already provide a rebate at closing if a partner agent is used. Viva is using a "rent to invest" model based on earning up to 8% of each rent payment into a "Viva fund." Rewards programs are not a foreign concept in real estate (see our stuffing wallets full of rewards Transmission about Stake, Pinata, Roots, Bilt, etc.), but why has nothing  scaled in the category?
A few plausible reasons:
The common route of giving cash back at closing is too long of a bet. Saving for a home is a multi-year endeavor in most cases. As a consumer, am I really going to stick with one loyalty program long enough to go all the way through my purchase? Asking a future buyer or seller to remain loyal to a specific real estate loyalty program for multiple years with no near-term realized benefit is a big ask. And, what if my preferred agent is not a partner agent of said program? Then I'm right back to square one. Even worse, what if I decide I should just keep renting? Or, I relocate to another city or state?
So, how could it work?
Consumers purchase home services, groceries, and goods. They earn points for those purchases, which can be redeemed for discounts on commissions, closing costs, down payments, or even real estate investments.
To really make this useful, you'd have to be able to pay down your mortgage or rent with points. That's the only way to solve for frequency.
And you'd have to get the entire local services economy on board. Those businesses would pay the brokerage for the right to reward their customers with brokerage points.
Credit card partnerships could be part of the equation, but vendors could also allow you to "link" a customer account to a real estate rewards partnership. Lyft already does this for airline partners; expanding to real estate isn't outside the scope of possibilities.
There's no easy route. Giving users fractional shares in a stock when spending money on a participating brand was a great start but Bump (mentioned in Newsletter #24) went under last month.
The Rocket Card is proof that the industry has a foot in the race, but Bilt's wide network of transfer partners to establish the value of its loyalty currency is the closest to this vision. While it's not likely any of the big franchises or brokerages have the balance sheet strength to acquire Bilt, it would be a sea change if they did.
One thing is certain. With over 3.8 billion loyalty program memberships in the United States, a team, brokerage, or franchise wading into these waters won't blaze an unknown trail.
This is an evolving chapter. There will be another page to turn, and turn it I shall when clarity strikes.