Proptech Earnings Radar - Q2 2023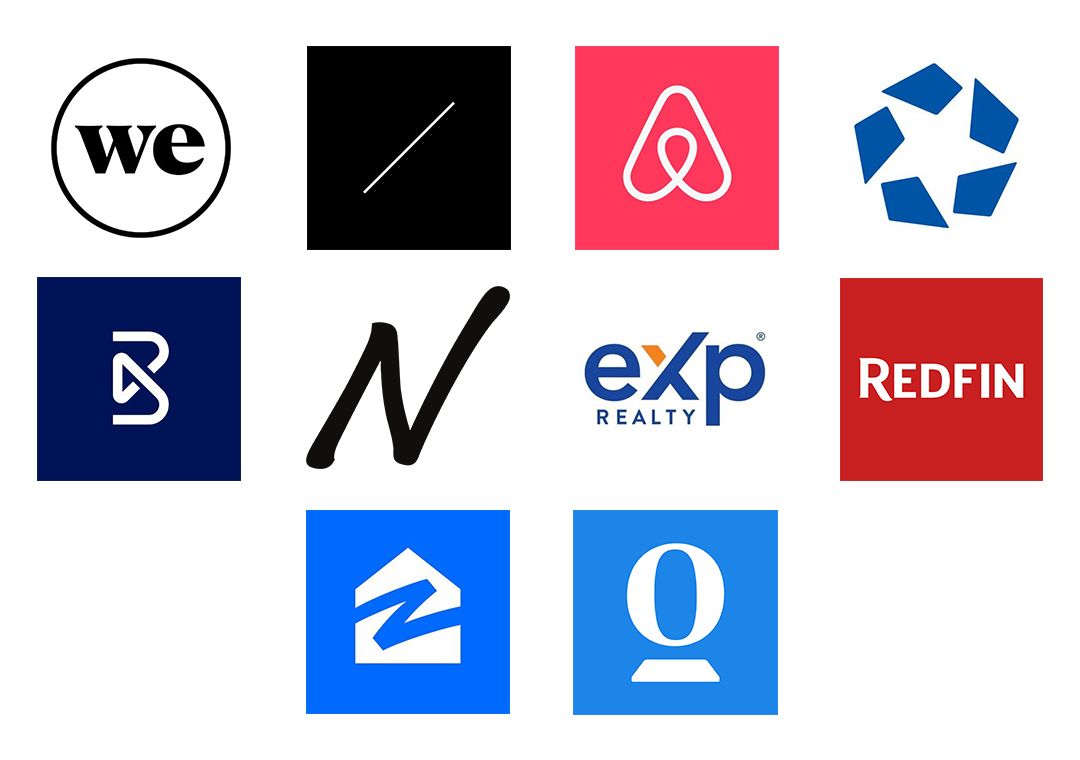 Second quarter results are in for proptech's public companies.
Our last summary of results was Q2 2021. As part of launching our Crystal tier, we're bringing the earnings radar back. This time, better than ever as an ongoing Biz Intel Series. We're re-starting with the ten companies we deem as the most important players in the broader category. However, it's likely we'll add companies to the list in future editions—if there's one you'd like to see covered, let us know.
Without further ado, let's get to it.
Note: All market cap figures are taken end of day, August 10th, 2023.
COMPANY SNAPSHOTS
Airbnb saw 115 million nights and experiences booked, up 11% YoY, on top of more than 7 million active listings. That led to more than half a billion in net income, making it the most profitable company of those included—by a mile. Also, it's worth calling out that 18% of all gross nights booked were long-term stays (28 days or more)—down from 25% a couple of years ago in Q1 2021, signaling digital nomadism being an important movement but not the end-all-be-all trend some predicted.
Market cap: 85.7B
Notable Takeaways:
$2.5 billion in revenue, up 18% YoY.
Net income of $650 million, a big uptick of 72% from a year ago. Net income margin came in at 26%, up 18% YoY.
Free cash flow was $900 million, which helped enable $2.5 billion in stock repurchases over the trailing twelve months.
Average nightly booking cost was $166.
Learn more: Press Release // Shareholder Letter // PhocusWire // Skift // Inman
---
Blend Labs exceeded company guidance on both topline and bottomline numbers. Revenue came in at $42.8M in Q2 2023, down 35% compared to $65.5M in Q2 2022. Net Loss was $41.2M.
Market cap: 349M
Notable Takeaways
Gross profit margin was approximately 55%, up from 39% in Q2 2022 primarily due to expansion in its Blend Platform.
Year-over-year Mortgage Suite revenue per transaction increased from $77 to $93.
Consumer Banking Suite revenue totaled $5.8M in Q2 2023, a YoY increase of 27%.
Professional services revenue increased 10% year-over-year to $2.2M.
Within the Platform segment, Mortgage Banking Suite revenue declined by 17% year-over-year, to $22.3M in Q2 2023.
Operating expenses decreased by $391.8M from Q2 2022 due to the impairment of intangible assets and goodwill caused by the  acquisition of Title 365 from Mr. Cooper Group. Excluding that transaction, operating expenses decreased 16.7% from Q2 2022 to Q2 2023.
Learn more: Press Release