Weekly Radar #270- Longing for Charity, Governmental Smart Tech Breeding Ground, and HUD Backs More ADUs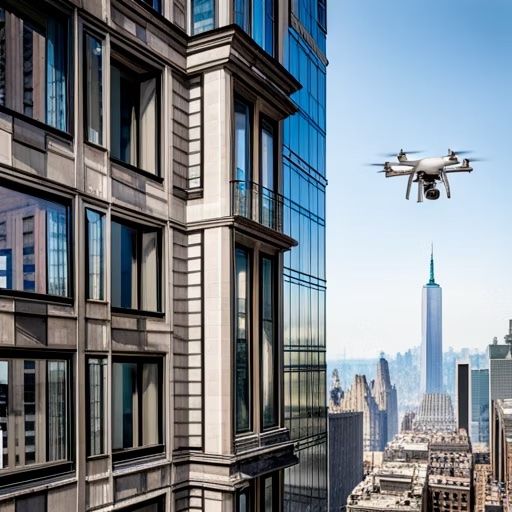 Weekly Radar Snapshot
An agent in Fargo, NorthDakota, hosted a 63-hour long open house raising $33,000 for the Alzheimer's Association.
The NYC Smart City Testbed Program will select eight new technologies annually, pioneering proptech development through collaborations with city agencies.
This week, the FHA broadened access to mortgage financing for homes incorporating or planning to incorporate ADUs (accessory dwelling units)
Recent Posts From The Geek Estate Blog:
Real Grader is a Digital Agency that measures, manages, and optimizes the online reputation of real estate professionals...
Work & Mother offers a commercial lactation suite amenity for office building landlords and owners. Its outsourced mother's room suites for commercial office buildings furnished...
Tongo provides brokers and agents with a way to access pending commissions with an Agent-Line-of-Credit where they only borrow what they need and only pay back when they get paid...
Summer is a vacation property market company whose "try before you buy" model helps owners purchase vacation properties and rent them out when not in use...
An IoT monitoring and early warning maintenance platform for residential properties, Dwellwell Analytics identifies smaller, hidden concerns before the problem eventually becomes bigger, more expensive, or even a disaster.
Transmission Recap
This week, Sam Westelman argues that, in the wake of the Burnett and Moehrl lawsuits, now is the best time in history for the fee-for-service model that entrepreneurs have been chasing for decades. Before that, Drew Meyers discussed creating magical creative sparks from corn kernels.
As always, links surrounded by the ❇️ emoji indicate exclusive GEM Diamond content. If you would like to have access to all links, please consider GEM Diamond membership.
---
REAL ESTATE
Longing for Charity
By: Drew Meyers (Editor-in-Chief)
A Fargo North Dakota agent, Kyle Olson, lost a lot of time with his father due to Alzheimer's. Channeling that experience into raising money to fight the disease, he's organized the "Longest Open House Ever" for three years running, according to Inman. The first year (2021) netted $7,000 in donations, "with the 2022 and 2023 open houses collectively garnering $33,000 in donations." The 2023 version had "40 sponsors providing free subs, tacos and Korean corndogs to visitors, hosting Jazzercise classes in the home's driveway, and gifting a Sea-Doo to one lucky guest." It was live-streamed for 62 hours.
Seriously, props to Kyle and his local community for rallying around the effort. This takes me back to the idea that ❇️open houses could be transformed into mini museums or charity showcases ❇️ by applying the pop-up concept to real estate listings rather than retail storefronts. Before we know it, experiences such as Kyle's will become the norm, rather than exception. How long until the open house goes the way of Costco on a Sunday, with goodies in every aisle?